At Vogel by Chervin, we offer a variety of metal nail head trims as a decorative option for your upholstery. All of our metal nails are individually applied; we do not use strip nails. Our nail head trim options come in two sizes: small and medium.
When nail head trim is standard, it will be applied as seen in the specification drawing. Metal nail head trim can also be applied to most items where they are not standard. Refer to your price book for nail head options.
Please note that full show-wood frames upholstered in leather are only available with nail head trim due to manufacturing limitations.
Browse through the nail head trim options below and choose your favourite.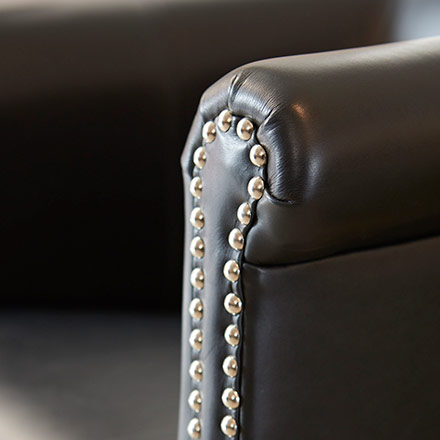 SaveSave